Brand New – Multi Touch Interactive TV for your School or Business? Just Like a Big Ipad on Wheels!

Document Solutions is providing the Gold Coast with a large range of  fixed and mobile HDi Interactive Multi Touch TV Screens. This medium is ideal for presentation and/or collaborative interactive learning, a must-have companion for education, government and the corporate sector.
KEY FEATURES:
Viewing and Interactive areas are 55″, 65″, 75″ or 84″
Anti-glare LED high brightness back-lit display, displays crisp, clear images at any time of day, in any room
Full high definition resolution and wide screen format
Plug & Play – the user simply plugs into the computer for immediate interactivity
Up to 6 individual point of touch simultaneously
Robust and reliable with finger touch sensitivity, no special pens required
Motorised height adjustable options available
Mobile options includes easy gliding wheels making it easy for anyone to move the touch screen from one room to another
Works on Windows, Mac OSX and Linux operating systems
Requires no drivers when used with Windows 7 & 8
Delivery, assembly and wall mount installation included
BONUS SOFTWARE:
Comes with FREE 5  WizTeach annotation software licences – WizTeach tools can be used live on the internet; you can annotate, draw, and explain a concept while directly working inside your web browser or other software application.
Comes with FREE 5 DisplayNote collaboration licence – capture the presenter's notes, slides, images and video in real-time and on your own device
WARRANTY:
Multi Touch TV Screens comes with a 3 year onsite warranty
Trolleys comes with a 1 year warranty
TRAINING & SUPPORT:
On-site or Classroom training available
Service & Support Help line available (Live Operators from Monday – Friday)
View our HDi Multi Touch TV Screen Range: 
[column col="1/3″]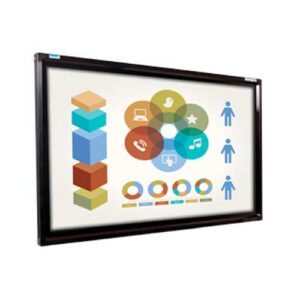 [/column]
[column col="1/3″]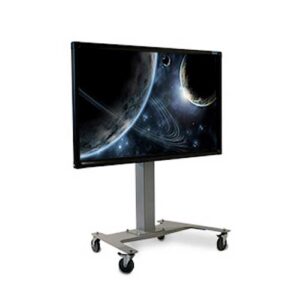 [/column]
[column col="1/3″]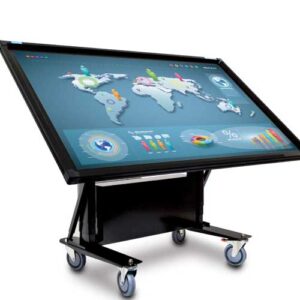 [/column]
Book a FREE Interactive Demonstration!
Call us on 07 5528 6663 or email us at sales@docsol.com.au