This year, Document Solutions celebrates 21 years of service excellence, building strong relationships with our clients and suppliers, and supporting the Gold Coast community. It is our privilege to have done this with Konica Minolta Australia by our side for all of our 21 years.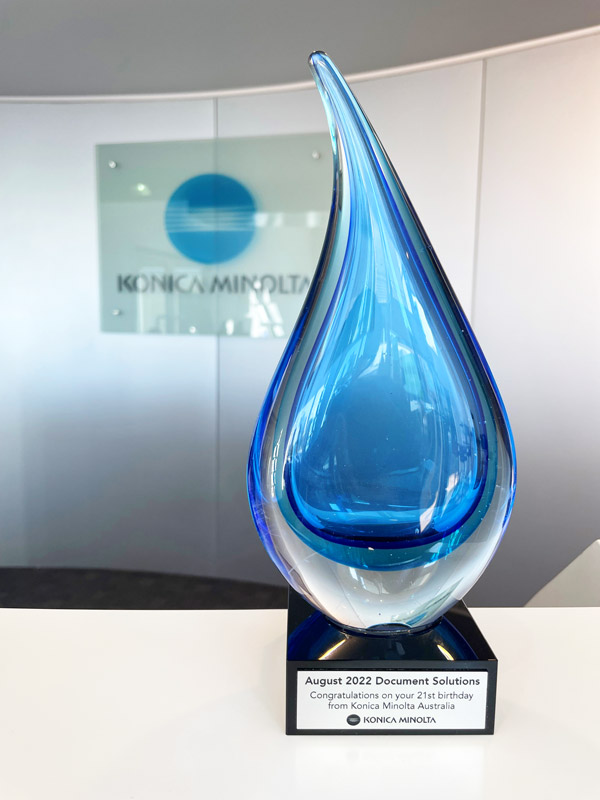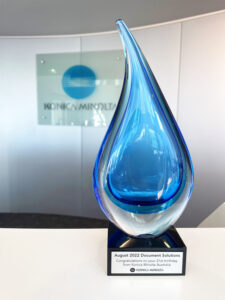 We were honoured to host our KM friends on the Gold Coast this month in celebration. Konica Minolta Australia COO, David Procter, accompanied by General Manager, Brian Wood, Queensland Branch Manager, Conor Ward, and our fabulous Channel Manager, Glenda Vigorelli, joined us to commemorate the occasion.
We introduced the team to one of our favourite coastal venues – the HOTA Gallery, starting with the stunning panoramic views in The Exhibitionist Bar and finishing at the sensational Palette restaurant. We love supporting local and this is one experience we highly recommend.
We would say it is a privilege to have great relationships with our suppliers, but the truth is it takes commitment, effort, and respect from both sides. We are fortunate to work with fantastic suppliers – Konica Minolta, Brother, and Epson – who we appreciate. With such a history as we have with Konica Minolta (did you know Document Solutions was originally named 'Konica Gold Coast'?), we are grateful for the opportunity to support each other and celebrate.
We would like to extend a heartfelt thank you to Konica Minolta who gifted us a dazzling memento of our milestone.
DocSol is very much looking forward to the future and we are eager to see what the next 21 years will bring…