He did it! Document Solutions Director, Alan Thompson, pledged earlier this month to cycle 1,000kms in participation of Condev Cares Life Cycle. We are pleased to report Alan completed the grueling ride and made it back to the Gold Coast in one piece.
Over 6 days the riders faced it all and cycled through the pouring rain, shifted fallen trees on the roads, and even forged an alternate route along a train track to make it over a flooded highway! It's safe to say, the group gave it their all on an incredible journey to support Condev Cares Project – Ketra's House.
Ketra's House is a project to construct an NDIS approved triplex to provide independent living for Ketra and Magenta – two young women living with disability. Many Australian youth with disability are faced with few living alternatives and often end up in aged care facilities that are not equipped to cater to their needs. Beyond the physical comfort limitations, this living arrangement is detrimental for youth mental health as it greatly reduces independence, limits potential, and is socially isolating. Read more about Ketra's story.
Watch: Alan's Condev Cares Life Cycle experience.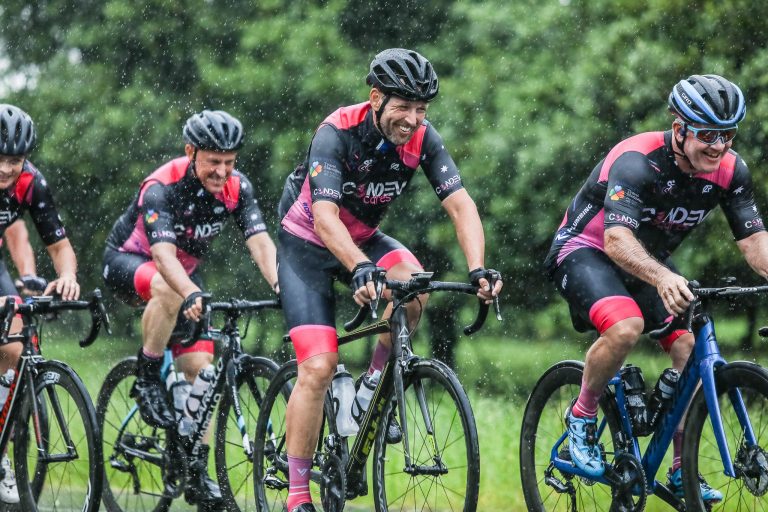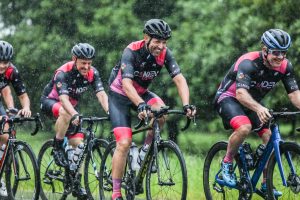 DAY 1
Alan and the group embarked on the journey on Sunday, March 21st, with a 210km ride from South East Queensland to Caloundra. Drizzle turned into sunshine as they made their way up the coast, but just as they thought they had gotten away with it, the clouds rolled in and the rain poured down for the last 30kms.
211 kilometres ridden | 1509 metres climbed | 4 tyres punctured
DAY 2
With the rain ensuing them up the coast, the riders continued in the wet from Caloundra to Gympie. Condev Cares reports, "the riders set off in the rain, rode in the rain, and ended the day in the rain. They encountered a few brief dry spells to remind them what a dray face feels like!" Everyone got soaked as they flew through Mooloolaba, Coolum, Noosa, and Kin Kin before defeating two intensely steep climbs for the last leg of the ride, ending up in Gympie.
135 kilometres ridden | 1450 metres climbed | 2 tyres punctured | 3 fallen trees dragged off the road
DAY 3
Riders sure were happy this morning when dry roads appeared ahead, especially with 178kms to cover! From Gympie to Bunya, the group rolled over picturesque country roads and quaint towns along the Wide Bay Highway.
178 kilometres ridden | 1780 metres climbed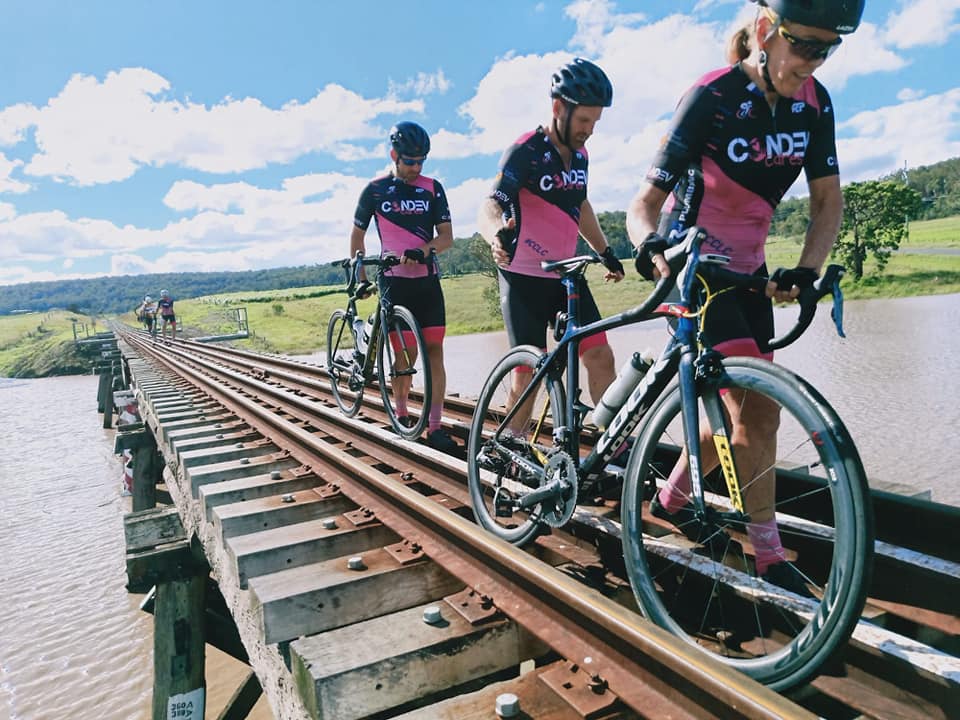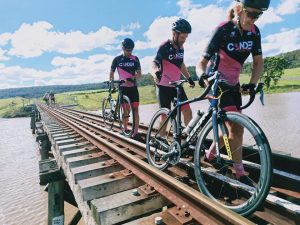 DAY 4
A killer of a day for the halfway point! From pouring rain to sunny skies, riders experienced it all as they made their way from Warwick to Lismore. More fallen trees were found scattered along the journey for our riders to pull off the roads until one tree was too large to be moved – luckily with the help of some locals the tree was cleared with a chainsaw and riders were on their way. With the winds against them, it was a tough ride until a new challenge approached: the highway was deep underwater with flooding. After some brainstorming from our group, it was decided they would take advantage of the train tracks running over the highway, firstly carrying their bikes through knee-high grass then pushing the bikes along the wooden track bridge.
109 kilometres ridden | 760 metres climbed | 3 fallen trees dragged off the road
DAY 5
As riders start to close in on the finish line, today they were met with the most challenging stretch of the journey. The day began with brilliant blue skies and the winds behind them as they glided south crossing into New South Wales. Unfortunately, the luck ended there as riders encountered savage terrain, or as Condev Cares put it, "there were more potholes on the road than road itself" due the recent lashing of rains. Temperatures soared to 35 degrees and the will to make it to the finish line was strong! All we can say is the amazing Support Team was very much appreciated today.
217 kilometres ridden | 2170 metres climbed | potholes dodged? too many to count
DAY 6
The final countdown begins as riders set off on the home stretch from Lismore to the Gold Coast. The group was joined by 10 fresh riders to provide some serious encouragement as they rolled to the finish line. The heat ad humidity was a battle today but everyone made it up the final climb behind Tomewin.
128 kilometres ridden | 20 very tired riders
Overall, what an incredible effort from Alan and everyone involved. It was a huge challenge that each rider took on with determination. This certainly paid off as the Life Cycle has raised over $170,000 and counting! You can donate to the cause here – simply select Alan Thompson to sponsor a rider.