In today's tech-driven workplace, having the right office copier or scanner can make a world of difference. Pick the right device and you can streamline document management and optimise workflow efficiency. The wrong one? Think low-quality scans, paper jams and constant downtime as you wait to get it serviced.

With the vast array of options available in the market, finding the perfect device for your company's unique needs can be quite a challenge. But fret not! In this blog post, we're here to simplify the process by highlighting the seven key factors you should consider when selecting an office copier or scanner.

By gaining a deep understanding of these factors, you'll be well-equipped to make an informed decision and take your workplace productivity to new heights!







Why It's Important to Make the Right Choice:
Investing in the right office copier or scanner is crucial for multiple reasons, as it can significantly enhance various aspects of your business:

Improved Productivity: A well-chosen device can streamline document handling processes, enabling employees to devote more time and attention to their core tasks. This improved efficiency leads to enhanced overall productivity within the organization.
Reduce Costs: Opting for the appropriate copier or scanner can minimise expenses associated with maintenance, supplies, and energy consumption. By selecting a device that is energy-efficient and requires fewer supplies or repairs, you can achieve substantial long-term cost savings for your company.
Increase Output Quality: Investing in a high-quality copier or scanner ensures that your company produces professional-looking documents consistently. Whether it's for client presentations, internal reports, or marketing materials, having superior output quality reflects positively on your company's image and brand reputation.
Future-Proof Solution: It is essential to consider your company's evolving needs when selecting an office copier or scanner. By choosing a device that can adapt and scale as your business grows, you ensure a future-proof solution that can accommodate increasing demands and technological advancements.


By carefully evaluating the important factors and investing in the right office copier or scanner, you can optimise productivity, reduce costs, maintain high-quality output, and future-proof your document handling processes. So, let's get to it!



Top 7 Things to Consider When Selecting an Office Copier or Scanner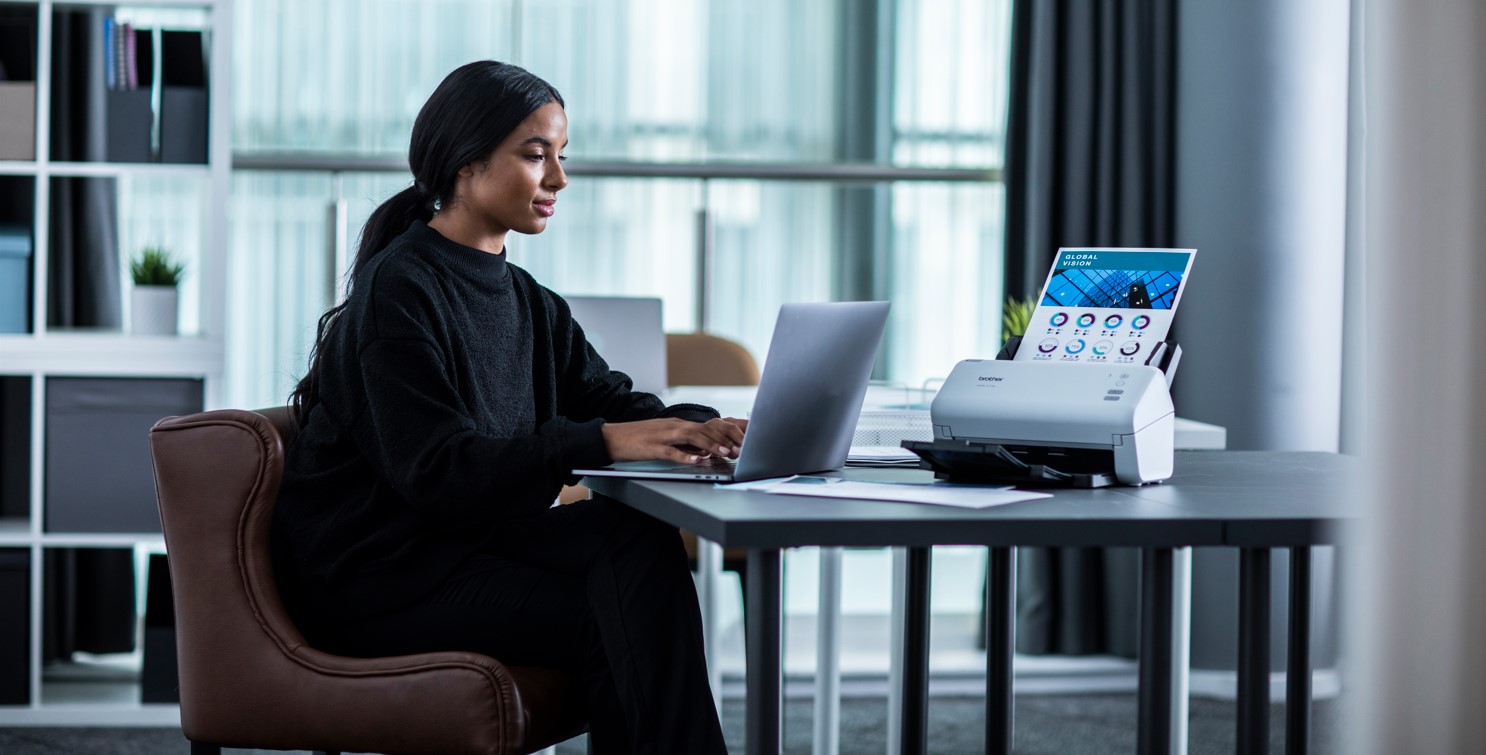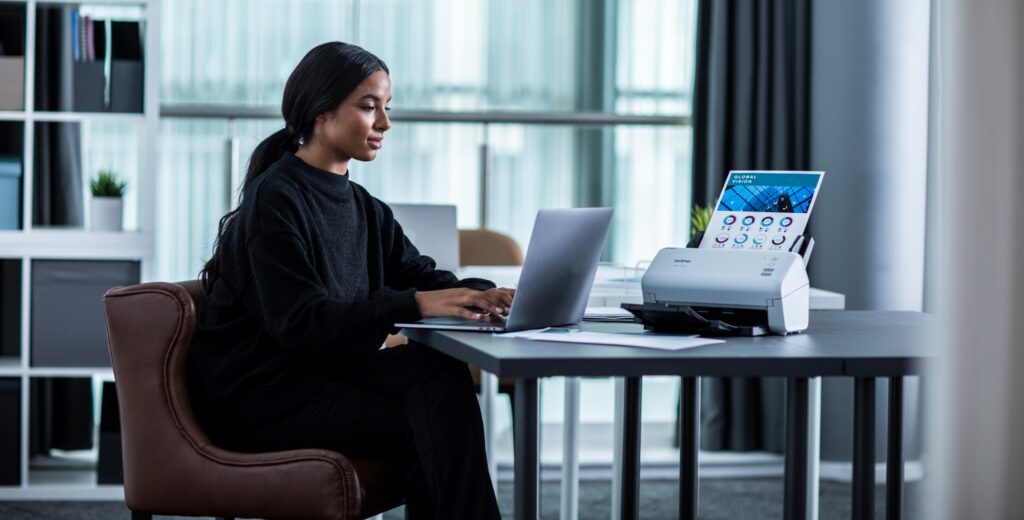 1. Functionality and Features
First things first, you need to determine the specific needs of your company, such as printing, scanning, copying, or faxing, and ensure that the device is capable of fulfilling those requirements. Additionally, consider additional features that can enhance productivity and versatility.

For example, duplexing, which enables automatic double-sided printing, can save time and resources. Paper handling capabilities, such as multiple trays or document finishing options like stapling and hole punching, can also improve efficiency.



2. Speed and Performance
The device's speed is a critical aspect to evaluate. Typically measured in pages per minute (PPM), it should align with your company's printing demands.
Assessing the warm-up time, which refers to how quickly the device is ready for use, as well as the first-page-out time, which measures the time taken for the first printed page, can help determine the device's responsiveness. Additionally, consider the duty cycle, which indicates the maximum recommended monthly workload the device can handle.



3. Print Quality
Ensuring high print quality is essential for professional-looking documents. Evaluate the print resolution to verify that it meets your desired standards for text, graphics, and images. Consider whether colour printing is necessary for your business needs and how it may impact the effectiveness and impact of your documents.



4. Paper Handling and Capacity
Evaluate the supported paper sizes and types to ensure compatibility with your document requirements. Determine whether the device can handle both standard and specialty papers.
Additionally, assess the input and output tray capacity to ensure it can accommodate the volume of documents your company produces. Consider whether the device can handle various media types, such as envelopes or cardstock, if necessary.



6. Connectivity and Compatibility
Assess the connectivity options offered by the device, such as USB, Ethernet, or wireless, and ensure they align with your existing network infrastructure. Compatibility with your company's software systems and devices, including computers, laptops, and mobile devices, is also crucial for seamless integration and efficient workflow.



7. Security Features:
Protecting sensitive information is paramount. Evaluate the security features provided by the device, such as data encryption, user authentication, and access control. Assess options for secure printing, which requires user authentication at the device, as well as document confidentiality measures like encrypted scanning or secure deletion.



8. Cost Considerations:
Consider the upfront costs of the device, including the purchase or lease price, and compare them against your budget. In addition to the initial investment, assess the ongoing maintenance and supplies expenses, such as ink or toner cartridges and replacement parts, to understand the long-term costs.
Additionally, evaluate the device's energy efficiency and potential energy-saving features, as they can significantly impact operational costs over time.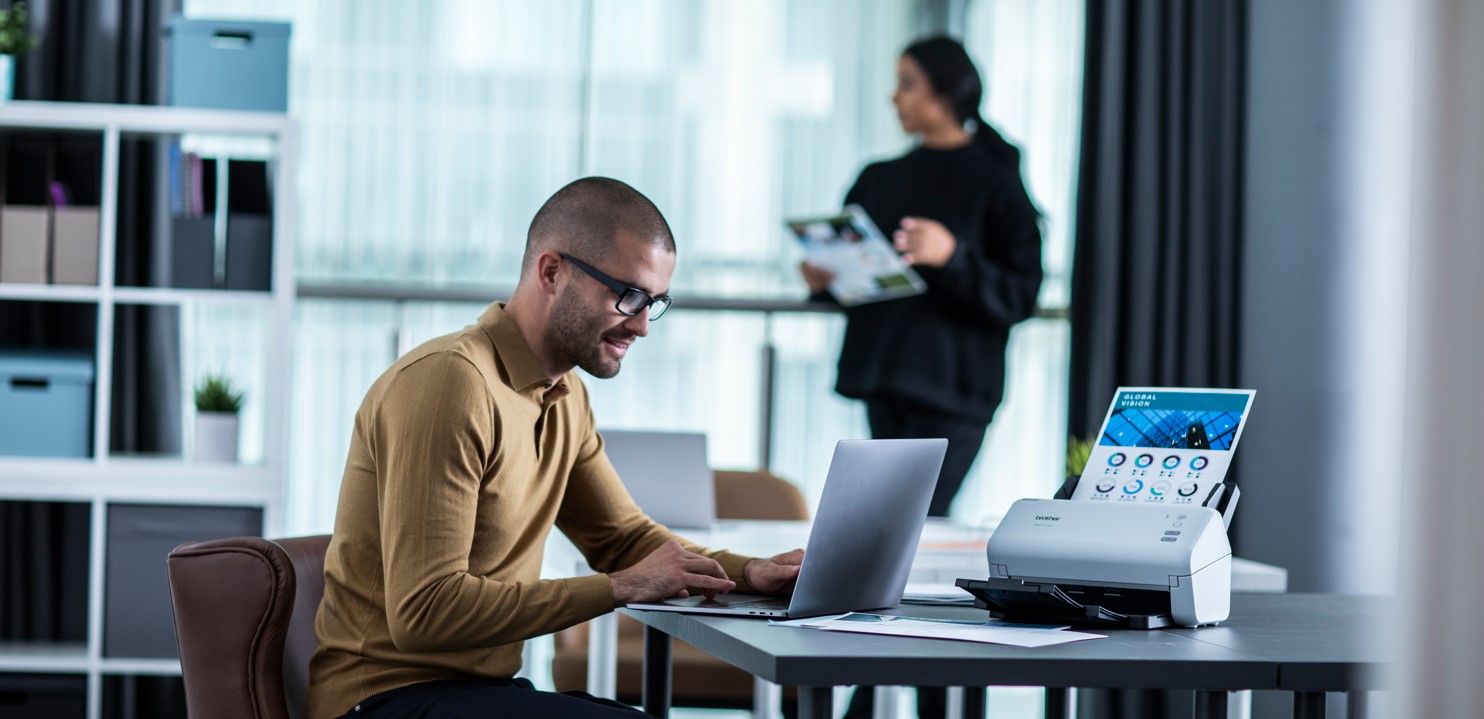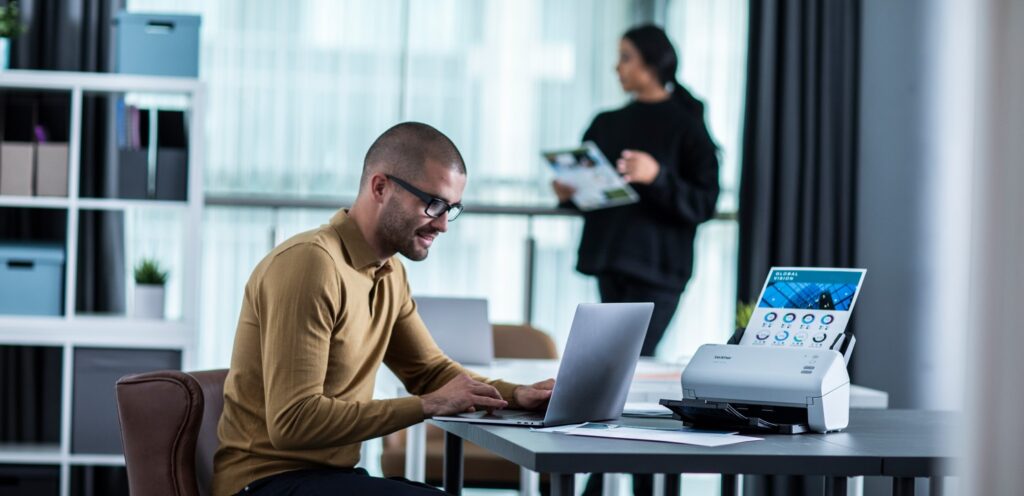 By carefully evaluating these factors, you can make an informed decision when selecting an office copier or scanner that best suits your company's needs while balancing functionality, performance, print quality, paper handling, connectivity, security, and cost considerations.



Partnering with the Experts
Collaborating with a managed printing service (like, say Document Solutions?) can offer significant advantages when selecting an office copier or scanner:
They possess expertise and industry knowledge to guide you through the selection process, ensuring you choose the most suitable device for your specific requirements.
They can provide support in terms of installation, configuration, and maintenance, minimising downtime and maximising device uptime.
They may offer additional services to optimise your printing infrastructure and reduce costs including printer management software, ongoing service and consumable replacement.





Closing Thoughts
Selecting the right office copier or scanner is a critical decision that can significantly impact your company's productivity, cost-efficiency, and document quality. By considering the seven factors discussed in this blog post, you will be equipped with the necessary knowledge to make an informed choice.
Additionally, partnering with Document Solutions can further enhance your decision-making process and provide ongoing support. Invest wisely in an office copier or scanner that aligns with your business needs, and watch as it becomes an invaluable asset in streamlining your document management processes.

If you're company is based on the Gold Coast, and you want help finding a copier then get in touch now with the form below!