The concept of a traditional office is evolving, and so are work patterns. Gone are the days of being tied to a desk in a traditional office setting. With technology and the internet reshaping the way we do business, the rise of the mobile workforce is in full swing.
Picture this: employees working seamlessly from coffee shops, co-working spaces, or even while travelling. The freedom and flexibility are exhilarating, but with this new work landscape comes the need for smart solutions that can keep up.
Enter portable printers – the unsung heroes of the mobile workforce revolution. As businesses embrace this trend, the demand for reliable printing on the go has never been more evident.
Today, we'll explore the need for printing in mobile workforces, the growing importance of portable printers, and why Brother's offerings shine brightly as the ultimate choice for businesses that are always on the move!
Let's get to it!



Why Companies Need Portable Printers
The mobile workforce relies heavily on mobility and flexibility to get work done while travelling, at client locations, or during field visits. The ability to print documents on the go becomes crucial for such employees who need to produce hard copies quickly and efficiently.
Portable printers allow employees to print essential documents, contracts, reports, or invoices wherever they are, eliminating the need to find a stationary printer. This convenience enhances productivity and ensures that critical tasks are accomplished without unnecessary delays.
Having a portable printer in your arsenal provides immense convenience, making it easier to finalise agreements, confirmations, or receipts without relying on external printing services. Additionally, portable printers can be used in various environments, ranging from the office to outdoor locations.




Industries that Benefit from Portable Printers

Portable printers might be best known for delivery companies, but there is a whole range of industries and professions that can benefit from these devices. Let's take a look at a few of them:

Sales and Marketing Professionals: Sales representatives frequently visit clients and prospects, needing to print contracts, brochures, and marketing materials. Portable printers enable them to close deals faster and maintain professionalism on the go.
Field Service Technicians: Technicians often require service reports, equipment manuals, or diagrams while working on-site. Portable printers ensure they have access to vital information in a tangible format, streamlining their tasks.
Healthcare Practitioners: Healthcare professionals can use portable printers to print prescriptions, medical records, or patient documents right at the point of care, promoting efficiency and accuracy.
Transportation and Logistics: Drivers and dispatchers in the transportation industry benefit from portable printers for printing delivery notes, invoices, and shipping labels, optimising their operations.
Law Enforcement and Public Safety: Police officers and emergency responders can utilise portable printers to print citations, incident reports, or tickets while on duty, improving workflow efficiency.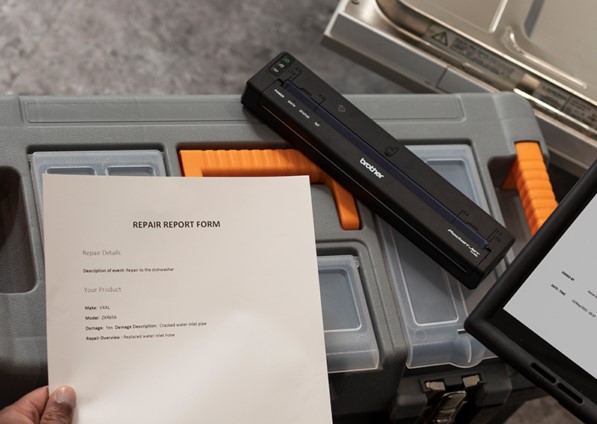 Benefits of Brother Portable Printers

We all know Brother for their quality range of traditional printers and copiers. This well-known and trusted brand in the printing industry offers a wide range of printers tailored to meet the diverse needs of the modern office. But what about their on-the-go options?

Here are the top seven reasons why Brother Portable Printers are the ultimate choice:



1. Compact and Lightweight Design
Brother portable printers are designed with mobility in mind. They are compact and lightweight, making them easy to carry around, ensuring that they do not add unnecessary bulk to your mobile setup.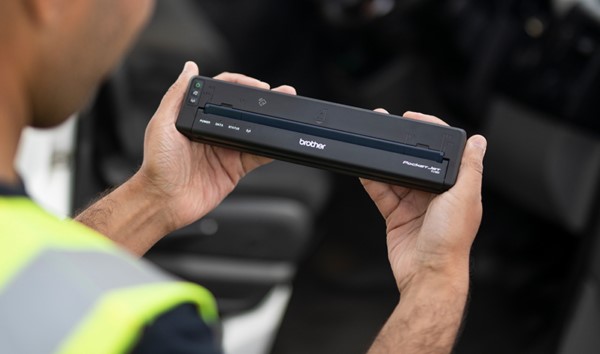 2. Wireless Connectivity Options
These printers offer versatile wireless connectivity options, including Wi-Fi and Bluetooth, enabling seamless printing from smartphones, tablets, or laptops without the need for cables.
3. Long Battery Life
Battery life is essential for a portable printer, and Brother printers are designed to last. With extended battery life, users can print for an extended period before needing to recharge.
4. High-Quality Print Outputs
Despite their portable size, Brother printers deliver exceptional print quality, producing sharp text and vibrant graphics, ensuring that your documents always look professional.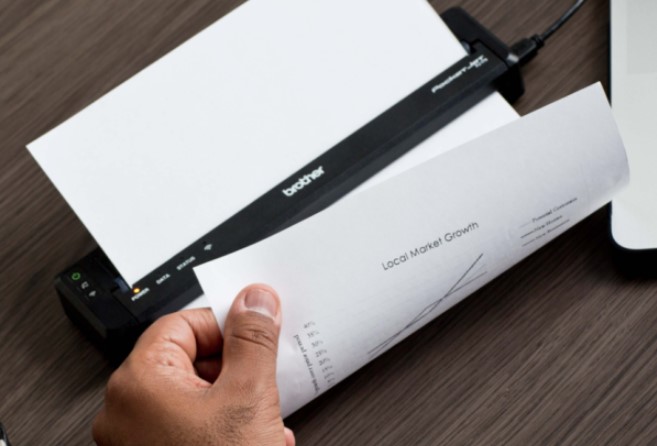 5. Toner-Free Printing
One standout feature of Brother portable printers is their innovative toner-free printing technology. Unlike traditional printers that require ink or toner cartridges, Brother's portable printers utilise thermal printing technology. This means no more dealing with messy ink or toner replacements – simply load the thermal paper, and you're good to go.



6. Robust and Durable Construction
Brother printers are built to withstand the rigours of travel and outdoor usage. They are durable, ensuring they can handle the demands of a mobile workforce.



7. Compatibility with Mobile Devices
Brother printers come with compatibility features for various operating systems, making it easy for your mobile workforce to print from their preferred devices.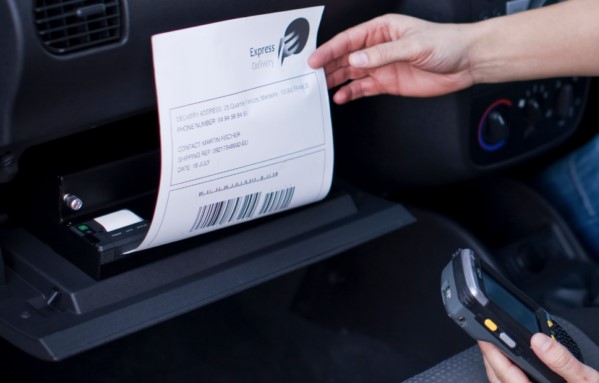 Picking the Right Portable Printer
Selecting the right portable printer is crucial as it directly impacts the quality and convenience of your printing tasks. With a plethora of options available in the market, understanding the factors that suit your needs will ensure you make an informed decision. Whether you need a portable printer for professional purposes or personal use, taking the time to consider certain factors can significantly enhance your printing experience.
Let's take a look at our two most popular models, to help you decide which one is best for you!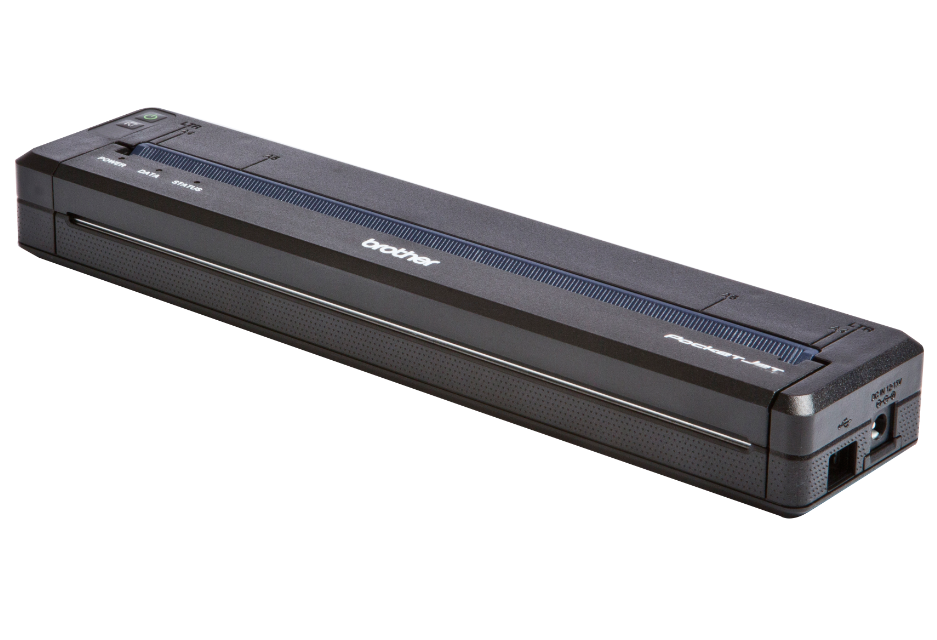 The Brother PJ-722

The Brother PJ-722 is an excellent choice for professionals seeking a reliable and compact portable printer. It boasts a high-resolution print output, ensuring that your documents maintain a professional look. With a focus on compatibility, it supports both USB and Bluetooth connectivity, allowing you to print directly from your smartphone or laptop. The PJ-722's long-lasting battery ensures uninterrupted printing during crucial moments. Its lightweight design makes it easy to carry around, making it a perfect companion for business trips or on-field assignments.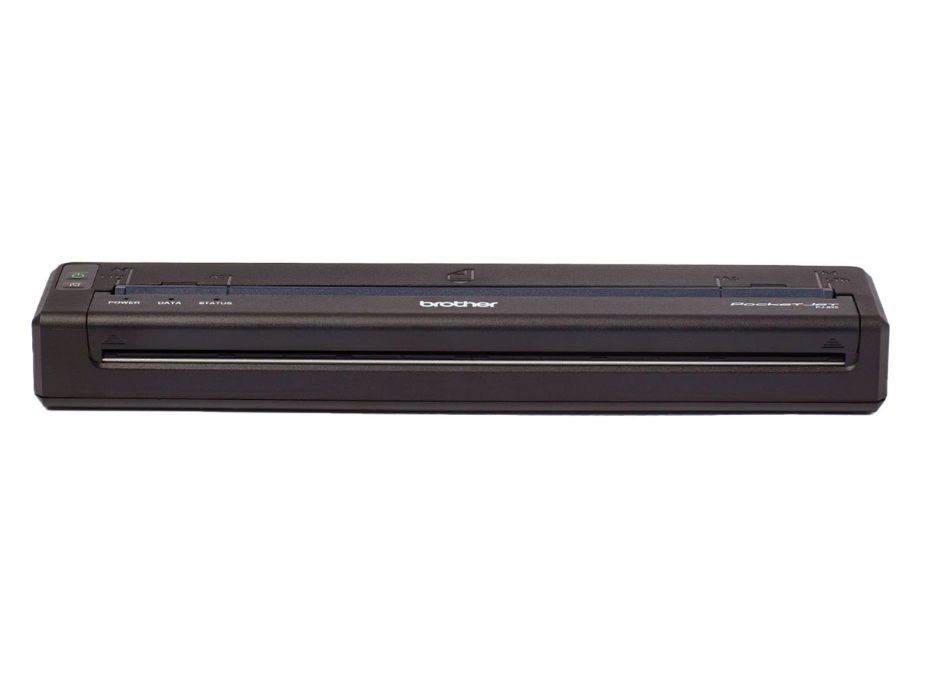 The Brother PJ-822

The Brother PJ-822 takes portable printing to the next level. It offers a step up in print speed, making it more suitable for bigger jobs and quicker turnarounds. The printer comes with added features like Wi-Fi connectivity, enabling seamless printing from various devices within the network. The enhanced battery life of the PJ-822 ensures extended usage without worrying about frequent charging. This model strikes a balance between portability and performance, making it an ideal choice for professionals who value both convenience and print quality.
Why you should partner with Managed Print Service
While Brother portable printers offer an excellent solution for on-the-go printing, choosing the right printer for your business can be a complex task. Engaging a Managed Printing Service can provide several advantages:
Choose the Right Printer: Managed Printing Service providers are experts in the printing industry. They can assess your business needs, recommend the most suitable printers, and ensure efficient implementation.
Create a Tailored Solution for Your Business: Managed Printing Service providers customise solutions to meet the specific requirements of your mobile workforce, ensuring that you get the best results.
Receive Ongoing Printer Management and Support: With Managed Printing Services, you can rely on expert support and troubleshooting, minimising downtime and maximising productivity.
Let's wrap this up!

The rise of mobile workforces has revolutionised how businesses operate. To keep up with the demands of a dynamic and agile workforce, portable printers have become a necessity. Brother, a trusted brand in the printing industry, offers a range of portable printers that cater to various business needs. Their compact design, wireless connectivity options, high-quality outputs, long battery life, mobile device compatibility, and durable construction make them the ultimate choice for on-the-go printing.
Selecting the right printer for your business can be overwhelming, but engaging a Managed Printing Service can simplify the process and provide tailored solutions. Here, at Document Solutions, we have been helping businesses throughout the gold coast find their perfect printing solution for over 20 years!

Get in touch below to find the perfect device for you!